Hunter Fan Product Registration
Providing you with a product that is safe, reliable, and functional is our #1 priority. Once you register your new fan, we'll have fast access to essential information about you and your fan. This information allows us to notify you of any safety issues or assist you with warranty-related services quickly and efficiently. Registration also counts as your proof of purchase, eliminating the burden of keeping your receipt for future reference. 
Registration is quick and easy. Click HERE to register online, or simply use the PhotoRegister found on the inside flap of your box to register with your cell phone or on the PhotoRegister website.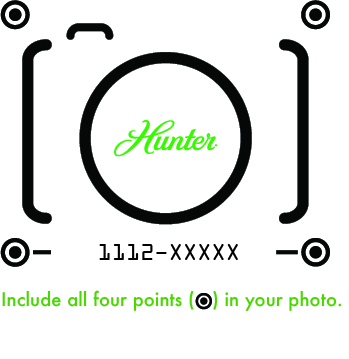 Unable to register your new fan online? No problem! You can complete your fan's registration by sending us a copy of your receipt along with your contact information to customercare@hunterfan.com. Be sure to save your receipt in case you need it at a later date.
See Also: How can I get a copy of my receipt? | Hunter Fan Company Limited Lifetime Warranty